Women in the Arts and Humanities
View Arts Center, Old Forge, NY
June 21, 2017, 10:00-2:30
Sponsored by the Walbridge Fund and the International Paper Foundation

---
Women in Science
Pictured above, Lt. Governor, Kathy Hochul (center) with students from the ADK P-Tech Program. Photo by Alice Dahl.
February 14th, 2017, Paul Smith's College Campus
7777 NY 30, Paul Smiths, NY 12970
Chair, Dr. Cathy Dove, President, Paul Smith's College


Read an Adirondack Daily Enterprise Article About the Event
---

"Women in Business and Government"
Wednesday, September 28, 2016, Multi-Purpose Room, SUNY Adirondack
640 Bay Road, Queensbury, NY 12804
Chair, Dr. Kristine Duffy, President SUNY Adirondack
Program includes a Research Presentation, "Building Organizational Capacity by Strengthening the Role of Women", by Dina Refki, Executive Director, Center for Women in Government and Civil Society, University at Albany followed by a panel discussion with women in government and business leadership positions from the area.
The Women in Leadership Series is sponsored by:
The Walbridge Fund and the International Paper Foundation
---
2016 Fall Forestry Roundtable
"Forest Health and Carbon Storage"
Wednesday, October 12th, 2016, 10:00-2:30, Queensbury Hotel, Glens Falls, NY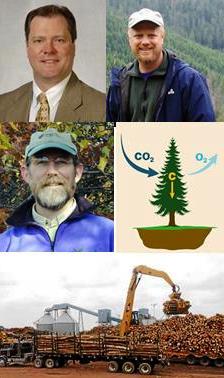 Being held in partnership with the
Empire State Forest Products Association
, t
he purpose of this workshop is to explore research on the issues of forest health and carbon storage in the Adirondacks and how it can shape future management strategies and policies impacting the region.
Many thanks to our Forestry Roundtable
Sponsors
!
---
"Demographic Trends in the Adirondacks"
Wednesday, October 7th, 2015
Rockefeller Institute of Government, 411 State St., Albany, NY
Featuring

Warren Brown, Phd., Director Applied Demographics, Cornell University, and Jan Vink, Research Specialist, Cornell University, Demographic Trends in Rural America and What the Research is Indicating in the Adirondacks.

___________________________________
"What is the Greater Threat to Northern Forest Communities:
Climate Change or White-tailed Deer?"
September 25, 2014, Tannery Pond Community Center, North Creek, NY

Sponsored by the Colgate Upstate Institute, Colgate University
&
International Paper Foundation

The purpose of the workshop was to promote an understanding of the impacts of white tail deer populations on forest regeneration, biodiversity, and local communities in New York's Northern Forest.
Photos from the Workshop by Frank Pine
View a VIDEO by Curt Gervich of SUNY Plattsburgh
_____________________________________________________
International Paper Sponsors 2013 Forestry Workshop
The Adirondack Research Consortium received a $1,500 grant from the International Paper Foundation in support of the 2013 Forestry Workshop held at Paul Smith's College on October 15, 2013. The purpose of the workshop was to promote an understanding of current forest practice issues on privately owned and managed land in the Adirondacks, consider how their ownership, condition and management practices have evolved over the past 30-years and what law and policy recommendations would enhance forest practices and forest health in the future. The Consortium also received sponsorship support for the event from Finch Paper, LLC., and ReEnergy Holdings, LLC. An article summarizing the workshop proceedings will be published in AJES soon.
Sally Bogdanovitch of Paul Smith's College (right) explains forestry practices on a field trip to the
demonstration plots at the VIC during the 2013 Forestry Roundtable. (Photo by Graham Cox )
To read summary proceedings prepared by Sarah J. Hart, Paul Smith's College, CLICK HERE.

To view a program, please CLICK HERE.
To view a summary of the 1980 Intensive Timber Harvest in Private Adirondack Forests Conference prepared by Graham Cox
CLICK HERE
.
To view a list of participants as of October 10, 2013.
CLICK HERE
.
Step 1: